Winter Solstice Twitter Watch
On December 20, 2009, Jay updated his twitter account announcing that he was going to the red tower the following day. When he departed, he began updating his twitter account regularly, including pictures from his cellphone whenever possible. Note: All times are Eastern Standard Time (GMT - 05:00)
Introduction (December 20, 2009)
4:55
Going to the red tower tomorrow.
Departure
1:45
Leaving now.
2:25
2:55
Kind of strange seeing other people.
3:20
Almost there.
Investigation
3:30
Road to the trail is fenced off. Guess I'm walking.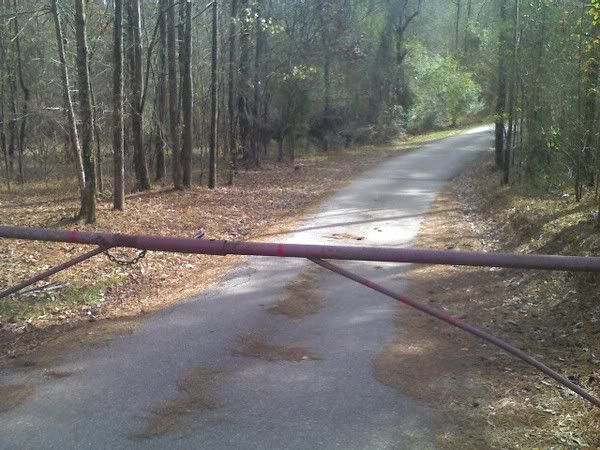 3:40
Cell phone signal is coming and going. Still walking on the road to the trail.
At the beginning of the trail. Getting my camera ready.
4:00
Cell phone camera is getting interference. Video camera is alright for now.1
4:10
Phone signal almost gone. Have to cross a small creek2 and I'm at the tower. Filming when I get across.
4:25
4:45
jBdzj!zö&&+555n?213
Return
5:25
Walking back to my car. Getting dark fast.
5:45
Have a good signal again. Almost back to my car I think.
6:00
Back to the car. Couldn't remember the way back for a moment.4
Entry #21
7:25
Will be posting Entry #21 tonight.
9:00
Uploading video now.
10:00
Something important has to be on this tape. I just have the feeling I won't like it.
11:00
Just noticed the "jBdzj!zö&&+555n?21" update. It originally said "found something".5 No idea what happened to it.
3:00am the following day
The footage on this tape is too much for me right now. I have to go to bed.
Speculation and Analysis